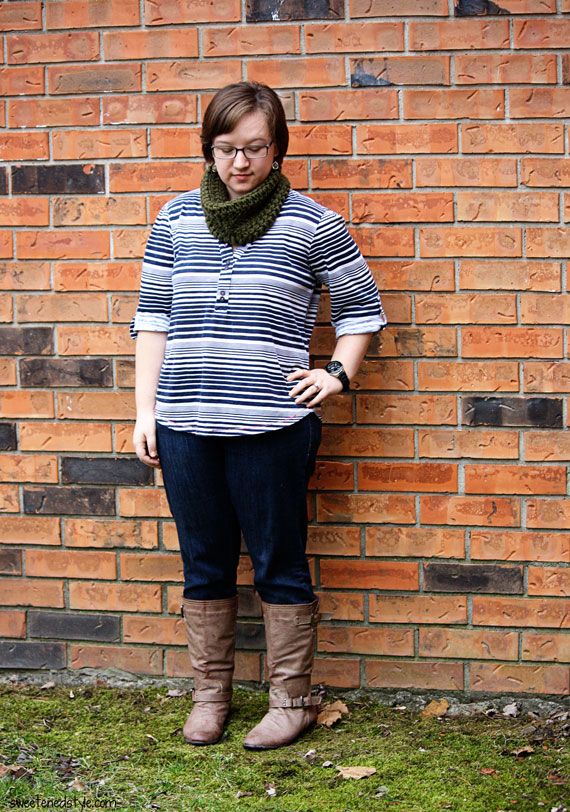 Thrifted Vintage Tunic, $0.99 (
similar
)
JCP Skinny Ankle Jeans, $25
Target Husband Watch
I can't believe that I haven't worn this tunic on the blog yet. I thrifted it a few months ago, and it gets a ton of wear in real life! It's the perfect shape, colors, and fabric. I love it.
I wore this yesterday to get groceries and go to watch my brother-in-law's band play. I'd seen them play once before, but my husband never had, so we had to get out to another show! Last night they played a set of completely original music, which was awesome. We topped off our weekend with church this morning and Chipotle for lunch. Pretty great end to a crappy week. :-)
How was your weekend?