Who knew this polka dotted sweater would become such a wardrobe staple? I got this totally free with a gift card from Forever 21 last fall and have worn it so many times. Here's a few of my favorites.
With a denim skirt. I love how this sweater looks with denim!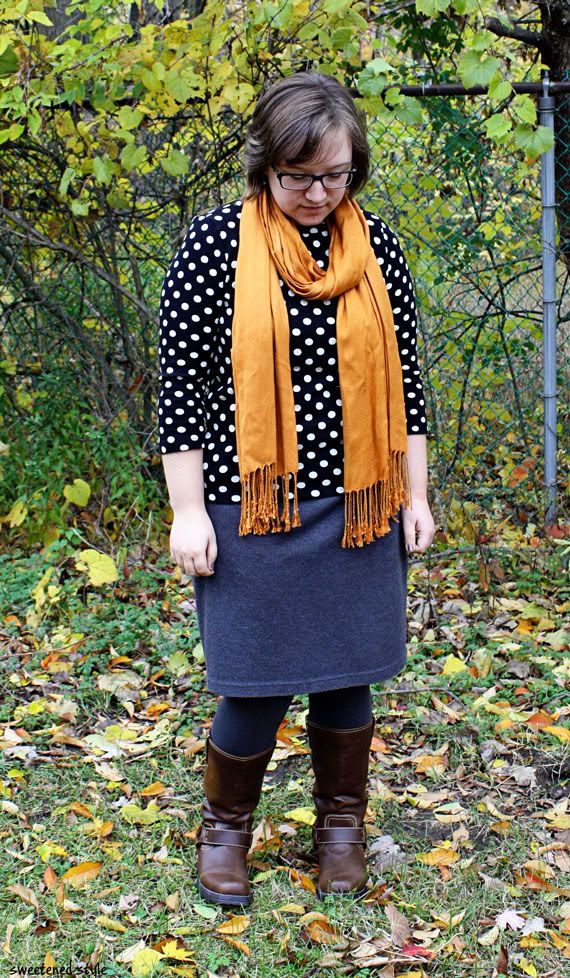 With a bright scarf.
With another pattern.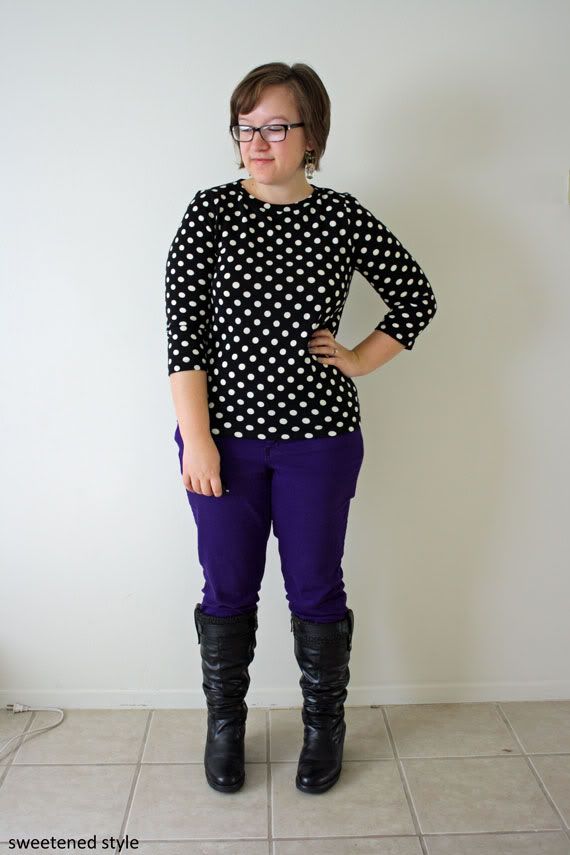 With a bright bottom.
How do you wear polka dots?