Since I'm still dealing the the remnants of a nasty cold, I thought I'd do the normal blogger thing and round up my top ten outfits from this past year! It's not something I've done before, but I really did enjoy looking back. It's fun to see how my style has changed, as well as remember all different things I did while wearing each outfit.
I pulled at least one outfit from every season, but the list is mostly recent outfits from this past fall. That's when we finally moved out of my parent's home and got back to life (read: I had a reason to get dressed again!). I also worked hard this fall on really,
really
cleaning out my closet and making getting dressed easier.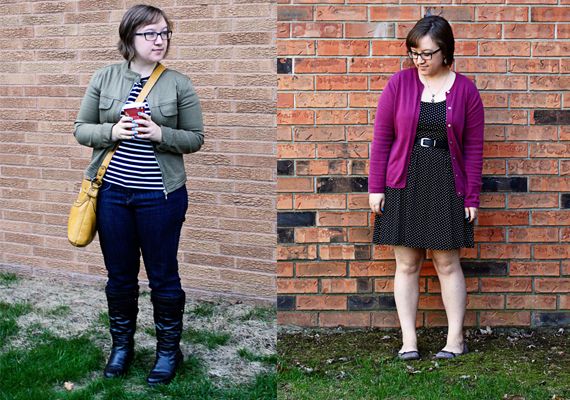 I definitely like the direction my style is headed, and I expect it to change even more in 2013. I've been enjoying taking more risks with style, as well as constantly evaluating my closet to see how it can be pared down. I'm excited to see what happens. :-)