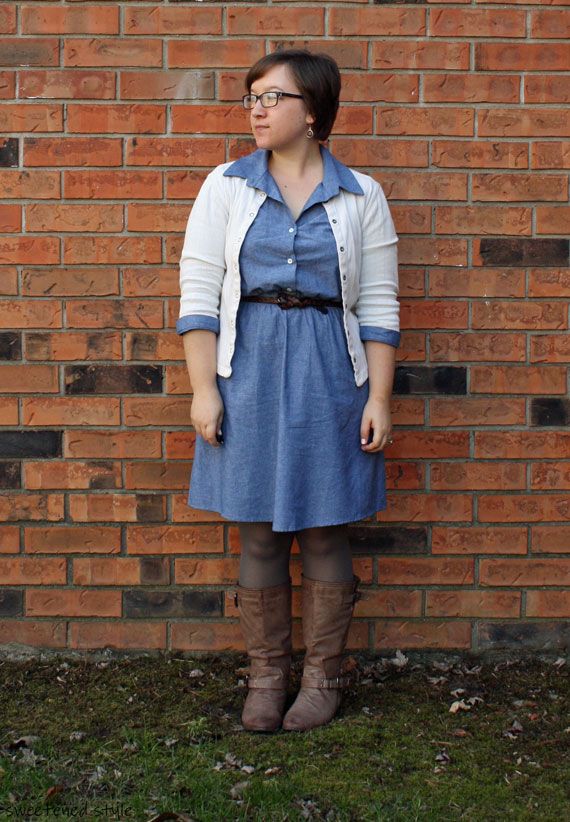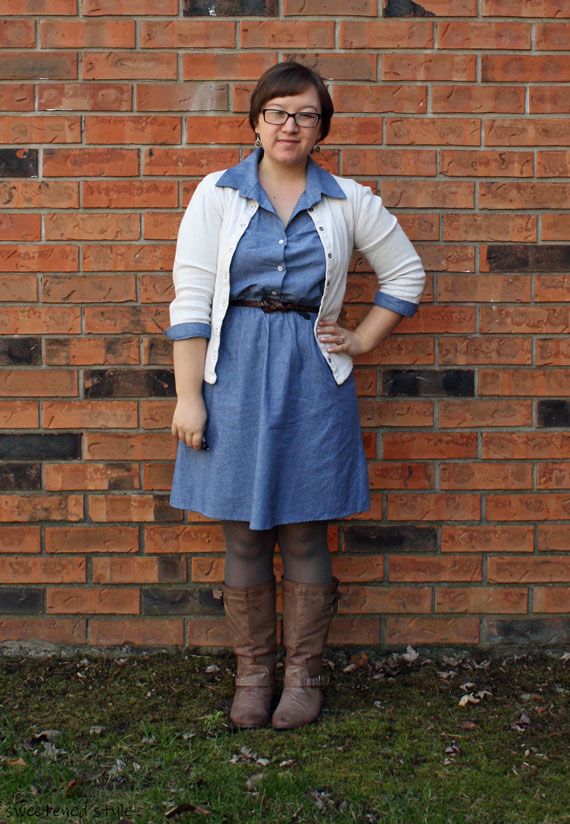 Modcloth Dress, gifted
Thrifted Cardigan
Thrifted Belt, $0.99
Swapped Boots, $8
Well, hi!
I got my hair cut a week ago, and these are the first outfit pictures I took. Everything I posted last week was worn before the chop. I still can't decide if I like it or not. I can say that it looks way better in person than in these pictures (at least I hope...). I think it'll be better when my bangs grow in a little, and it gets longer in the front. Maybe what I need is a layered bob...
In other news, I got another nannying job! I start today, and am super excited. I think I've found another amazing family to work with, and couldn't be happier. They have two beautiful girls, the youngest of which I will be spending most of my time with. Can't wait. :-)
In even better news, my husband finally comes home in less than 48 hours!! After he gets home, we'll be hitting the road for the Upper Peninsula to see my family for Thanksgiving. We're also hoping to celebrate our anniversary somewhere in there, as well as visit some of Jeremy's family. I am SO excited to get out of the city and spend some time with my husband.
So yayyyy Thanksgiving week! It's gonna be a good one. :-)